INTERNATIONAL SHIPPING OPTIONS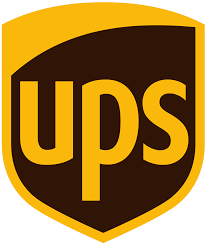 Delivery service to any address in your Country.
Delivery within 1-3 working days from handing the goods over to the carrier, we hand the goods over every working day.
Once we hand the goods over for transportation, you will receive an e-mail with a tracking number, thanks to which you can track the route of your consignment online.
There is not a possibility to change the delivery the delivery address.
You can track the route of your consignment online at: https://www.ups.com/tracking/tracking.html
Orders placed on Monday-Thursday will be processed and shipped within 24 hours. Orders placed Friday-Sunday are typically shipped on the following Monday unless it is a holiday. Orders will not be processed or shipped on holidays. After the order has been shipped, you will receive a confirmation email with shipping/tracking information.
We do our best to ship your products in an efficient manner. Our shipping estimates use data provided by the shipping provider and some deliveries can take longer to arrive. To ensure that you receive your products in time for a holiday or other deadline, please place your order well in advance.
If you are ordering internationally, please track your package closely to make sure that it is delivered in a timely manner. In the past, some postal services have held onto packages without notifying customers for several days. If your order is late, check with the shipping company or your local postal service before contacting us.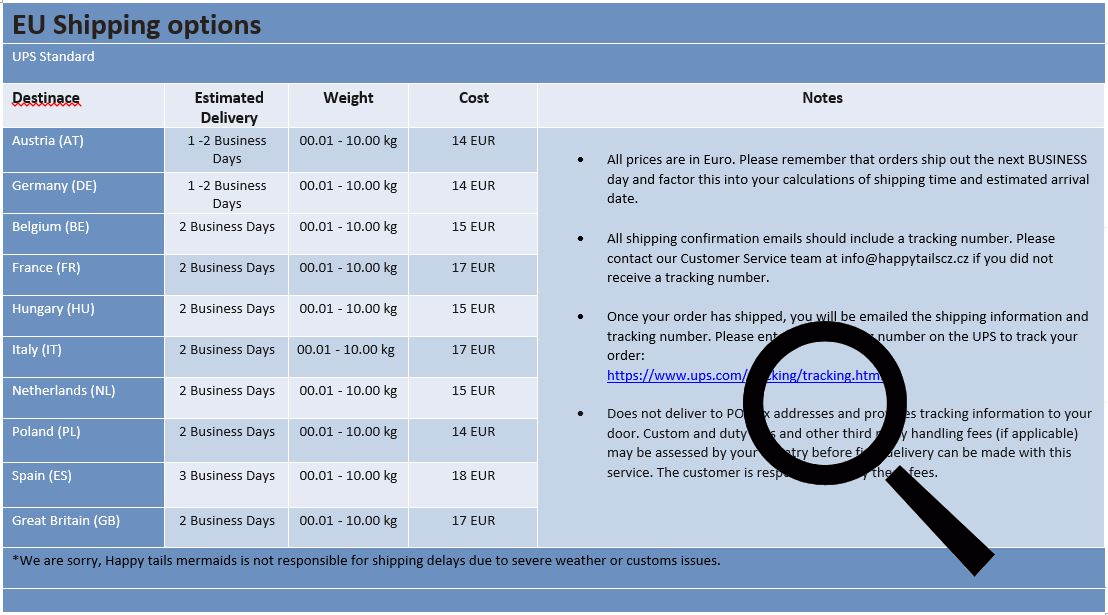 The customer has 15 days for any change or return. We will only accept the change or return of new products (we will not accept used products). The shipping cost for the return or change will be paid by the buyer.
We are sorry, but Happy tails mermaids s.r.o. is not responsible for shipping delays due to severe weather or customs issues.
If you have any questions, please contact us: info@happytailscz.cz
Online payment
After submiting the order, you will be redirected to the GoPay gateway.
We accept VISA and MaterCard.
All payment data is passed securely and Happy Tails.com as a merchant has no access to them, nor does it store them anywhere.
fee: free